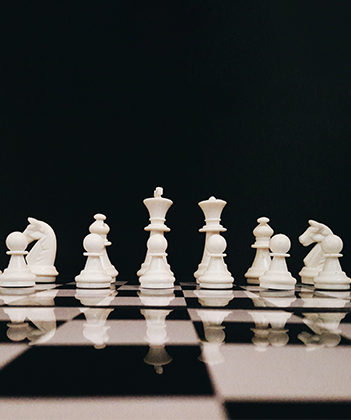 Travel & Exploration is one of the most powerful human 'motivations.' We understand its different nuances that act as those reasons of 'motivation.' With a leadership that has, over the last one and half decades, witnessed the rise of India as one of the most sought-after tourism source markets and has closely engaged with this phenomenal growth across every possible platform, we bring to the table unparalleled excellence in market insights and reach, services, strategic planning, deliverables and value, in tune with our partners' expectations.
Our relationship with the industry from trade associations to travel companies, marketing and promotional platforms, from trade to consumer media outlets to various online and digital medium platforms, and ability to deliver and leverage on alliances forged with different industry players through brand-partnership, are some of our biggest strengths.
Our team consists of people who excel in the cerebral pursuits and bring together skills from every corner of the industry like; strategizing, marketing, researching, consulting, public relations, tourism product & business development, under one roof.
We work with our clients on the projects right from its initial planning to final execute. Whether it is repositioning of a destination to creating an impactful campaign for a new destination or coming up with ideas to solve a specific challenge we have the necessary in-house resources and requisite skill set in-house to bring the project to life.
Mission
Developing Destinations and positioning them to mine the optimum market yield in India; consulting across the tourism spectrum to develop 'best fit' strategies.
Vision
Our commitment to be a trusted partner to provide best-in-class expertise and disruptive solutions to lead to the pinnacle of success.
INTEGRITY
Ethical organization that operates with integrity and delivers what is promised.
RESPONSIBILITY
Committed in delivering consistent and professional service of the highest value.
INITIATIVE
Process, technology, creativity and our culture all demand innovation.
PERFORMANCE
Results matter and we are firmly committed to them.